Contact Us
Reservation /
document request / inquiry
Please be sure to receive mail from webmaster@skydivefujioka.jp and make inquiries.
Some users (in particular smartphones) are asked to comment that PDF materials can not be seen. For details on how to view PDF data, please check after using your terminal or application.
A reply mail is sent to the input mail address. If you do not receive a reply mail or if you do not contact us, there is a possibility that it has not been accepted correctly. Please contact 0570-02-5390 or webmaster@skydivefujioka.jp so that we can contact you.
Experience tandem skydiving course
AFF Skydiver Training Course to fly by yourself
Other inquiries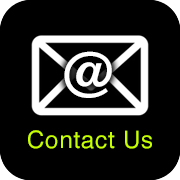 General Inquiries
[Other inquiries (weekdays from 9: 00 to 17: 00)]
We are transferring the phone to the skydiving site because the office reception is
not available on the day of the jump on Saturdays, Sundays and Holidays.
Since the jump holding date is crowded, we may be unable to respond by telephone.
Please contact me via email.